Redmine provides an option to install themes. To change the Redmine theme is pretty simple if you know where to install it and where the file location of the theme resides.
Change your Redmine theme which are already installed
Your theme is configured under the Redmine settings. To get there go in Redmine to the menu Administration > Settings > Tab Display. The short path to this is this link part
https://<yourRedmineDomainAndPath>/settings?tab=display
This looks like this screenshot. Here we have abacus as the theme installed.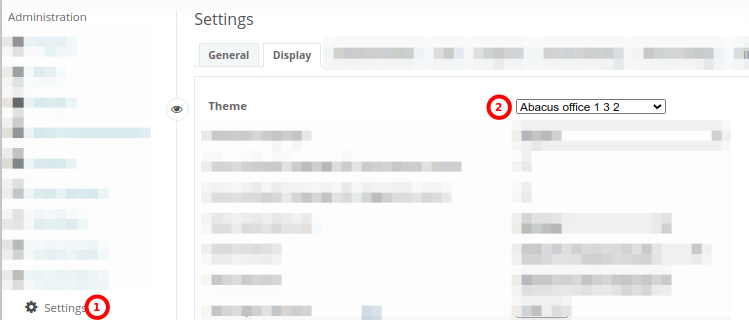 Install new Redmine theme
First you need to know in which folder you have to install your theme.
Identify your Redmine installation folder
You need to know where your Redmine installation folder is residing, along what Theme your Redmine installation is using. To find the installation follow these instructions How to find Redmine installation folder?
Under Debian/Ubuntu with the default Redmine package it is typically /usr/share/redmine.
cd /usr/share/redmine
Go to the themes folder
cd themes
and extract the new theme into this folder